Mirror Mirror on the wall…what's the best photo booth of them all?
PHOTO SIGNING & STAMPING FEATURES
One of the most exciting features of the Mirror Me Booth is the optional, built-in Signing & Stamping Feature. Guests love having the ability to personalize their keepsake with this unique and interactive feature.
When the Signature feature is included in a workflow, guests will have the ability to draw or sign their name directly on the mirror, which will then be printed out on the final image.
The Signature Feature offers:
"Multi-Touch Support", allowing up to 6 guests to get creative at the same time.
Apply a vibrant neon effect to the signature.
Change the pen's size and color settings, including an option for random color selection.
An "Undo" button allows the user to undo strokes an unlimited number of times.
A "Clear Drawing" button allows the user to start the signature from scratch.
You can let the user add stamps from a built-in collection and even add your own custom stamps to the selection.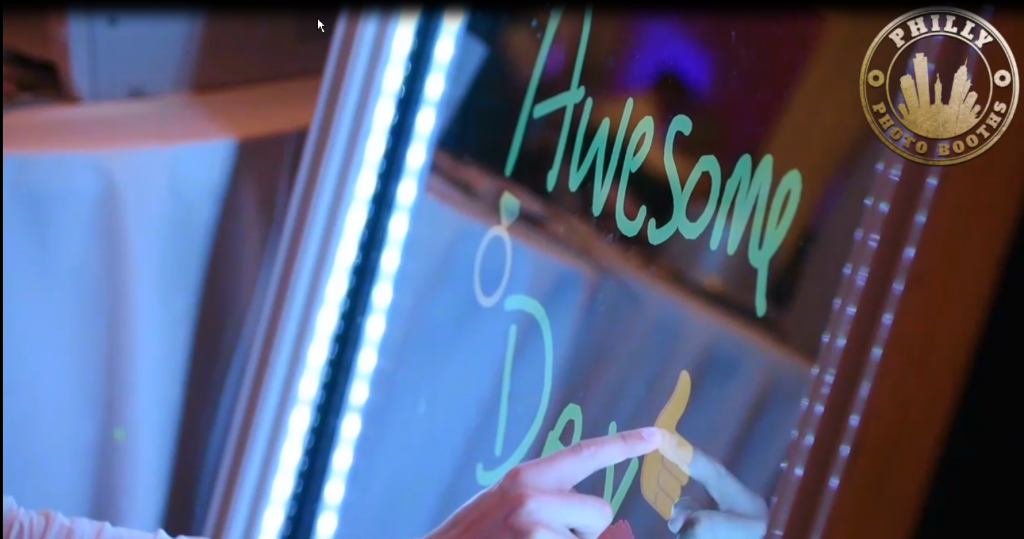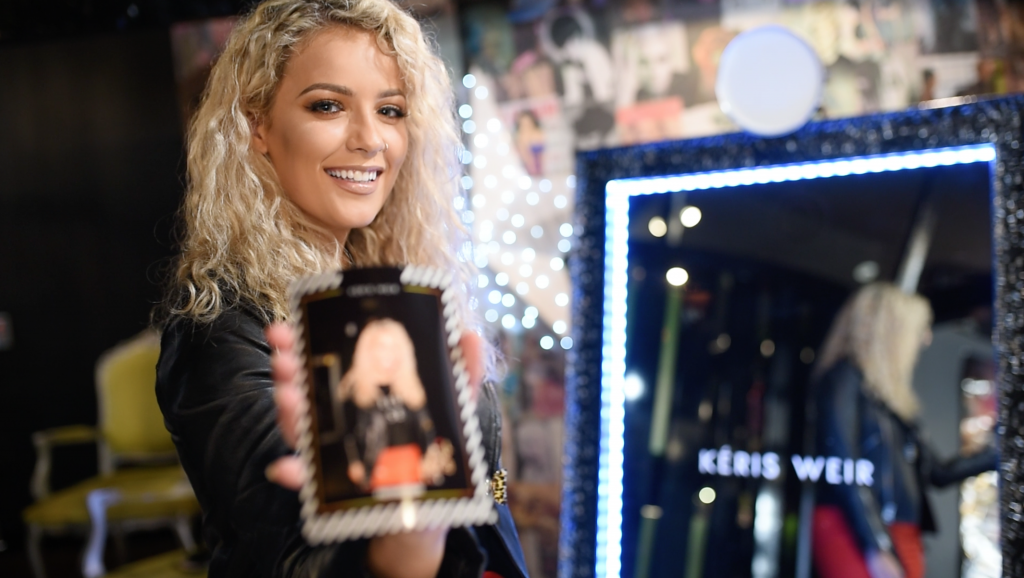 THE ULTIMATE SELFIES
The Magic Mirror Booth captures professional-grade photographs & videos with a Canon DSLR camera of your choice mounted from behind the glass, hidden from sight. For professional lightning, the Magic Mirror Booth supports mounting a strobe flash, monolight, umbrella, reflector, softbox, beauty dish, and diffuser.
SHARING OPTIONS
SHARING BY MMS
You can allow participants to send selfies, GIFs, and videos taken by the Magic Mirror Booth as an MMS message to their phone. Sharing by MMS is quick & easy with an on-glass number pad. You can customize pretty much anything in this feature – the design, the disclaimer and a custom text message.
SHARING BY EMAIL
The mirror includes a built-in email sharing option.
SHARING BY SOCIAL MEDIA INTEGRATION
Social media integration is an option. Please see packaged options.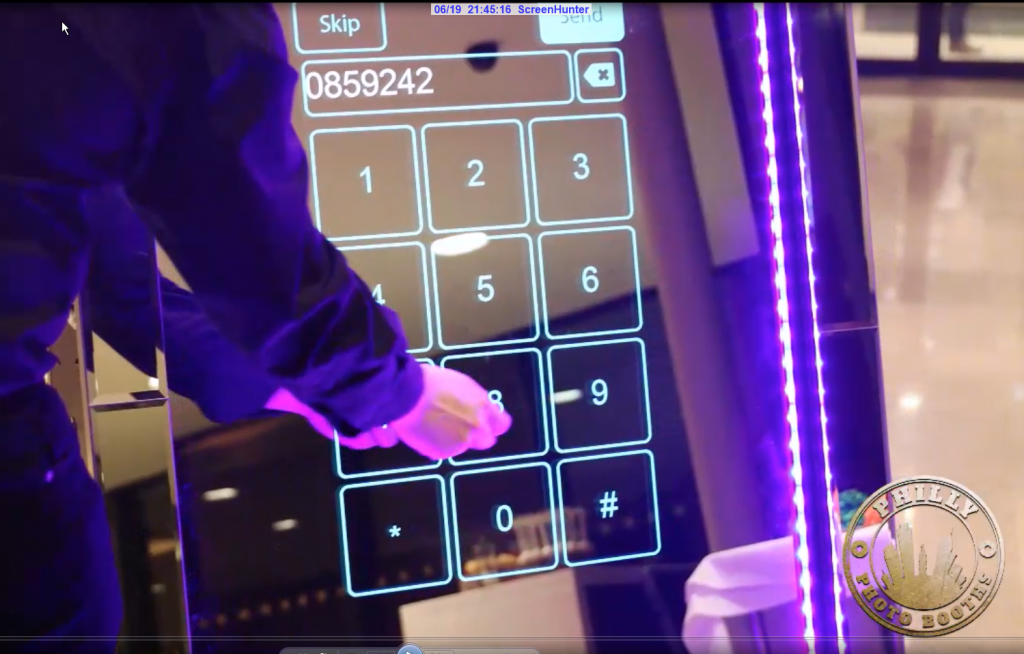 The Mirror Photo Booth takes photo booth fun to a whole new level.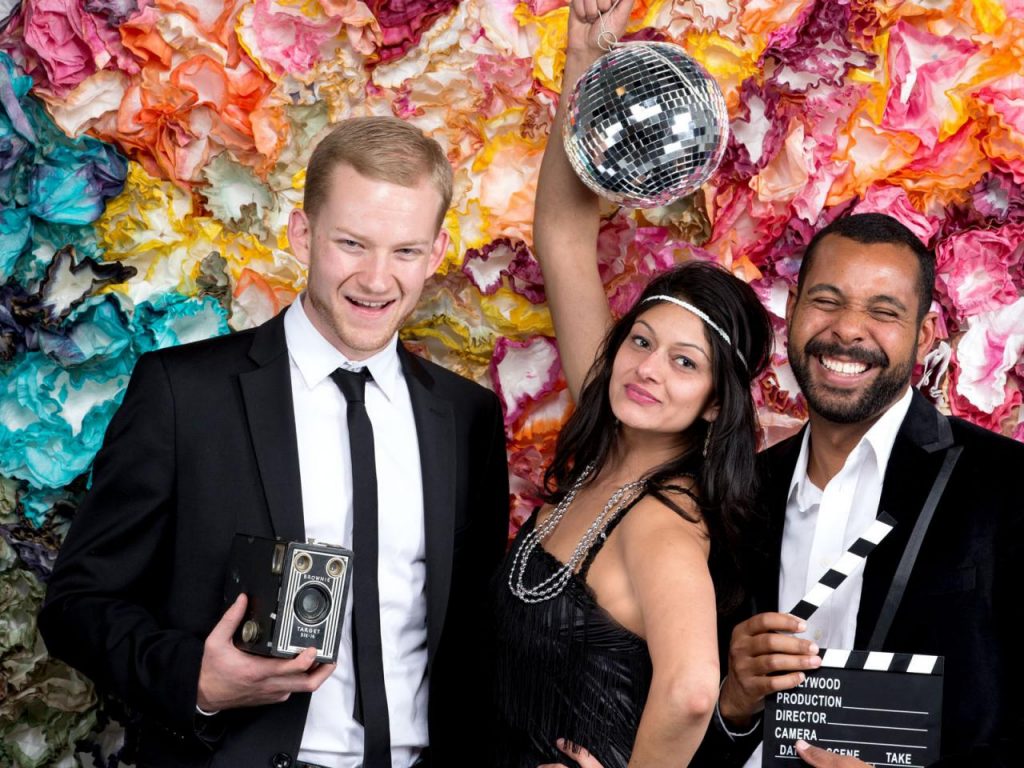 As guests walk up to the mirror, colorful animations and a voice guidance invite them to engage in a magical, interactive, selfie experience presenting a photo keepsake.

Animations can be Customized to your Event
Motion Sensitive
Green Screen Available
Unlimited Photos 4"x6"

Variety of Props
Photo Booth Attendant
Connect to Social Media
Digital Copies of All Photos Taken
Unlimited Turns
Prints 4' X 6"
Options to have 1,2 or 3 photos on a strip

Fits up to 8 people in the mirror

Open air photo booth

Custom welcome screen

Custom logo or animation

Social media capability

Digital Copies
Trained Photo Technician
Free Online Gallery
Want to make your event EPIC?
 The MAGIC MIRROR is a automated interactive mirror which creates an enjoyable, memorable and interactive brand experience. 
Guests can see themselves in the mirror

Animations play to guide them

The mirror captures the moment & guests receive an instant branded print
Hire a mirror photo booth, a new twist on the selfie mirror concept the fully animated mirror not only takes your photos and prints but also has a fun randomised response direct from the 'talking mirror'. After each shot the mirror responds with a fun response both verbally and on screen.
Birthdays
Weddings
Sweet 16s
Graduations
Quinceañera
Company Picnics
Town Fairs
Festivals
Corporate Events
Church Functions
Fire Departments
Elementary Schools
High Schools
Colleges
Fundraisers
New Concept
It's a totally new concept that you guests will not have seen before! They will LOVE the Magic Mirror.

Hidden State-of-the-Art Technology
All technology is hidden behind the mirror, enabling users to fully interact and have fun. It really will seem like MAGIC! They will think they are in that big amusement park in Orlando.

Branding
Wedding Logos, Sweet 16 Logos, event titles & company information can easily be set up and added to the images.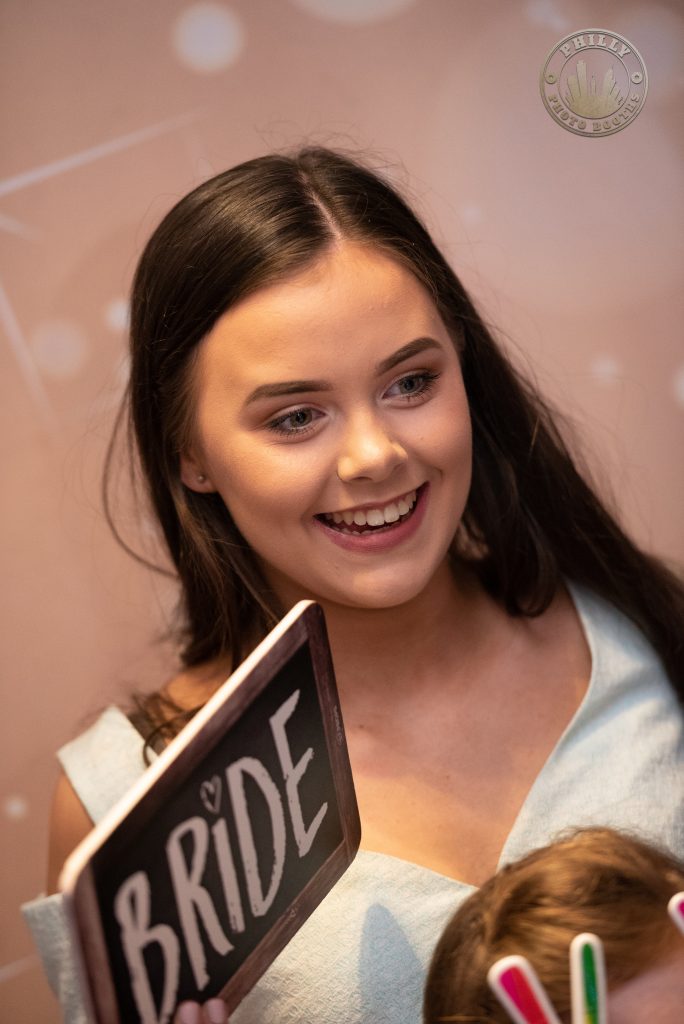 Instant Photo Prints
The Mirror will print exceptional photos - equipped with the very best SLR cameras & top-quality printers to guarantee top quality prints all the time.
Interactive Experience
The Magic Mirror is fully automated. Which creates an enjoyable, memorable and interactive brand experience. The booth runs cool and professional animations.

Unlimited booth visits
Your guests can visit as many times as they want for the duration of the event.
Very New, Very Cool and Very Exciting!